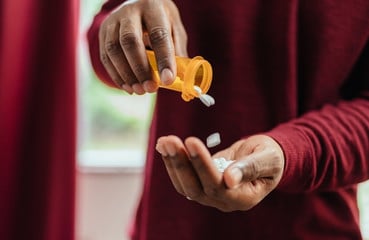 As humans, we need drugs because we are bound to get sick once in a while. Medicines are substances or chemical compounds used to cure, stop, or prevent disease. They can also help ease the symptoms or assist in the diagnosis of illnesses. Medications have helped many people to live a healthy life.
I am sure you have taken medication once or twice this year already so you can attest to that fact. We take drugs when we are affected by a particular illness. However, there are some illnesses which are familiar to almost everyone. This is especially true for Nigerians. Our environmental factors can determine the diseases that affect us, and hence the medications we take.
Well, today, I decided to compile a list of the most popular drugs every Nigerian must have taken. I did my research and consulted a few people before writing this list. This is an informative, beneficial, and fun article that I am sure you will enjoy and relate to. So here is my list of the most common medications every Nigerian has used.
10 Popular Drugs Every Nigerian Must Have Taken
Here are some of the most popular drugs or prescription that almost every Nigerian has taken.
1. Calamine lotion
If you have had your episode with chickenpox or smallpox, then you obviously know calamine lotion. Calamine lotion is a medication used to treat mild skin itchiness and other mild skin conditions. The lotion is applied to the skin as a cream or lotion, and dry out the skin irritation.
2. Benylin Cough Syrup
A cough is a prevalent disease symptom among Nigerians. If you always had a cough when you were little, then you probably remember taking benylin cough syrup.
Benylin was one of the best drugs for cough in Nigeria. It is an antitussive or cough suppressant, that operates by suppressing dry coughs, caused by cold or flu. Does benylin contain codeine? Yes!
Some benylin products contain codeine, which can be used to treat pain, cough, and diarrhea. But codeine has been abused by many Nigerian youths today. Codeine is derived from opium poppy, which gives a euphoric feeling.
3. Agbo
Seriously, who hasn't used Agbo in Nigeria? Maybe some. Agbo is a popular traditional medicine in Nigeria. The name 'Agbo' is actually a Yoruba name for a variety of herbal concoctions used to treat various health issues.
Agbo can come as a liquid, syrup, or a crushed mixture of different herbs, roots, leaves, stems, and barks. It can be boiled and drank or used to bath, depending on the prescription.
Agbo has been said to treat malaria, typhoid, piles, and a many other diseases. Many Nigerians prefer Agbo because they believe it works better than conventional medicines and is also cheaper. People also buy Agbo in its raw form called Eleweomo.
4. Paracetamol
Living in Nigeria is not easy at all, so having headaches and constant body pain is widespread among Nigerians. Paracetamol is one drug that every Nigerian takes at least once a week. Paracetamol is popular in many brands in Nigeria as Panadol, Boska, and M&B.
5. Chloroquine
If you haven't suffered from malaria in Nigeria, then you are definitely not living in Nigeria. Malaria is one of the country's biggest health issues, so everyone must have treated malaria at some point. Chloroquine is one of the best antimalarial drugs in Nigeria. It can be used to treat or prevent malaria. Chloroquine is also safe for pregnant women. Coartem also deserves an honorable mention as a popular antimalarial drug in Nigeria.
6. Flagyl
Another popular drug you must have taken is Flagyl. Flagyl is a brand name for metronidazole. It is an antibiotic that fights bacteria. It can be used to treat bacterial and parasitic infections like giardia infections of the small intestine, trichomonas vaginal infections, dysentery, and pelvic inflammatory diseases.
However, most Nigerians use Flagyl to relieve diarrhea.
7. Vitamin C
You know I can't leave vitamin C out of this list. Vitamin C or ascorbic acid is actually a vitamin found in foods and but can be taken as a dietary supplement. Vitamin C drug is used to treat vitamin C deficiency (scurvy), and some evidence suggests that it may also shorten the length of colds.
As a kid, you probably took a lot of vitamin C than recommended. That's when drug abuse started, Lol. It has a very sweet taste and is a drug that has been taken by almost every Nigerian.
8. Ampiclox
Ampiclox is surely another drug, you know. Ampiclox is a branded antibiotic medicine that kills bacteria, which causes diseases to the body. It is made up of two components Ampicillin and Cloxacillin, hence the name Ampiclox.
This drug can be taken as a syrup, capsule, or injection. It is used to treat a lot of health conditions. However, in Nigeria, it is mainly used to treat skin diseases like skin itching or rash, bumps under the skin, Skin peeling, redness, pain, and pimples. It is said to be one of the best pimples drugs in Nigeria.
9. Procold
Nearly everyone gets cold at least once a year; therefore, treating cold is peculiar to all, including Nigerians. However, which popular Nigerian drug do you know is used to treat a cold? Procold, of course.
Apart from the cool name it has, a Procold tablet is used to treat a common cold, nasal congestion, allergy, flu, and other ailments. This drug is marketed by Orange drugs Nigeria. It is very popular today and widely used.
10. Mentholatum Ointment
Mentholatum is actually what we Nigerians know as Aboniki and Robb. Mentholatum ointment is made from extracts of mint oil. It normally provides a cooling sensation when applied to the skin.
The ointment is used for relieving minor muscle and joints pain. It also provides relief from cold symptoms such as stuffy noses, respiratory congestion, and sinus congestion.
I'm very sure you have taken three or more of the above-mentioned drugs. Comment below on the drugs you have taken. Remember to consult your doctor before taking any drugs. Make sure you are also aware of the side effects of any drug you want to take.
I'm also very sure you enjoyed reading this article. If you did, then share this article on social media, your friends will want to read this too. Follow us on social media and subscribe to our newsletter.
YOU CAN ALSO READ: