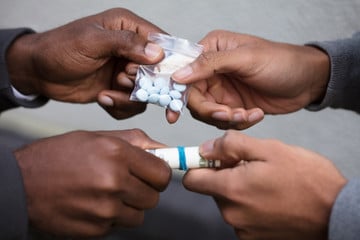 Drug Abuse, otherwise known as Substance Abuse, is an umbrella term for describing the excessive and habitual use of hard/illicit drugs. It can also be regarded as the misuse or improper way of using a drug.
These are drugs like marijuana, heroin, morphine, among others. Most people use the drugs majorly to alter their mood or affect a body function unnecessarily, which may, in turn,, trigger some adverse effects.
In a bid to proffer a dependable solution to this social menace destroying the lives of many youths out there, we have taken enough time to highlight some practical ways to prevent drug abuse in Nigeria. [1]
Consequences of drug abuse in Nigeria 
The consequences of drug abuse can never be overemphasized as it has birthed a lot of problems not only in family but in the nation as well as the international community. Some medical issues associated with drug abuse include – mental disorder, liver cirrhosis, lethargy, irritability, heart disorders, among others. Studies also reveal that drug addiction contributes largely to social consequences such as internet fraud, gang formation, disruption of normal educational activities, cultism, violence, armed robbery, kidnapping, rape, sexual abuse, reduced productivity. [2]
Quick Facts about Drug abuse in Nigeria
Here are some WHO-based facts you need to know about drug abuse in Nigeria:
About 14.3million Nigerians use drugs outside prescription, and those involved in it are mainly between ages 15 and 64.

1 in every 4 drug users in Nigeria is a woman. 

The most common drugs injected in Nigeria are pharmaceutical opioids (including barbiturates, oxycodone, tramadol, codeine, morphine, etc.) 8

1 in 5 persons who use hard substances in Nigeria are facing certain drug use disorders, which is somewhat higher than the global average of 1 in 11 persons

At 13.8 percent and 22.4 percent, the southern geopolitical zones have the highest past-year prevalence of drug use, while the northern geopolitical zones have less than 16%.

Yobe, Imo, Bayelsa, Rivers, and Lagos States are the top states with less access treatment for drug use disorders. 

Almost 1 in 8 persons have suffered one consequence or the other as a result of another person's drug use. 

Over 11.3 liters of alcohol is consumed per person per year in Nigeria, making Nigeria one of the countries with the highest levels of consumption of Alcohol in the world 

International Day Against Drug Abuse and Illicit Trafficking is 26th June of every year. [3]
Why do most people resort to drug abuse?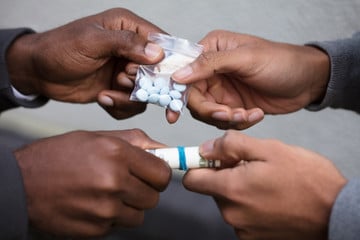 The prevalence of drug abuse in Nigeria can be traced to several factors. Most youths feel it's a harmless way to relax, but however, drug abuse is not a healthy way to relax.
Based on studies, below are some common reasons for the widespread drug abuse in Nigeria:
Parental abuse

Poor parenting

Depression

Peer pressure

The proliferation of quacks in the drug trade

Early Childhood and Adult Trauma

Genetic predisposition
Practical Ways to Prevent Drug abuse in Nigeria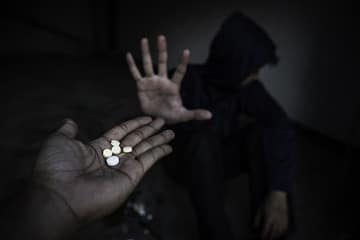 Drug abuse in Nigeria can be significantly prevented/reduced by the following groups:
1. The Family
Charity begins at home just like they usually say. The fight against drug abuse in Nigeria can never be successful if the process is not birthed from the primary place [the home]. This is because parents, in one way or the other, have a direct influence on their children. If you fail to educate or enlighten your kids on certain issues, including drug abuse, their friends might mentor them wrongly at the school, on the street, or they might even be exposed to it while surfing the internet. This is why parents are often advised to take enough time to mentor their kids at the earliest stage of their life so that they can be deeply rooted in the truth and equip them against social vices that come via peer pressure and other related factors. Here are some practical ways parents can prevent drug abuse in Nigeria: Parents should:
Talk to their kids and educate them on drug abuse; its consequences, and side effects. 

Give zero tolerance for drug/alcohol use in and outside the house

Lead by example; they should avoid indulging in anything that has to do with drug abuse [be it the distribution, cultivation, exchange, etc.]

Expose their children to programs, videos, and publications that preach against drug abuse

Avoid exposing their kids to programs, videos, and publications that promote drug abuse
2. The Government
The government is yet another entity that can help prevent/eradicate the abuse of drugs in the country as it has higher jurisdiction and influence than most other entities. To prevent drug abuse in Nigeria, the government should:
Empower the relevant agencies [NDLEA and the likes] by funding them adequately and allowing them to discharge their duties appropriately. 

Sanitize the drug distribution system in the nation and restrict access to dangerous drugs

Stimulate the economy so as to create employment opportunities for the teeming population joining the labour market every year

Provide educational opportunities to the youths so as to make them productive rather than idle

Expand, equip, and upgrade the facilities in charge of treating people with a drug use disorder

Restrict access to over the counter drugs that may lead to abuse

Make public awareness campaign via the print, social and electronic media through the Federal Ministry of Health

Ensure great collaboration among the regulatory agencies, such as NDLEA, NAFDAC, and PCN

Review the drug laws and ensure that everybody [specialists, individuals, cultivators, and couriers] involved in drug-related offenses are served with stiff penalties

Establish more rehabilitation centers and employ capable staffs to assist people with addiction to rehabilitation centers
3. National Drug Law Enforcement Agency [NDLEA]
NDLEA is among the major regulatory agencies, and the sole aim of establishing it is  to oversee the elimination of the growing, processing, manufacturing, selling, exporting, and trafficking of hard drugs in the nation. Here are some actionable steps the agency can take in preventing drug abuse in Nigeria: they should:
Invest more on technological devices that make it easier to detect hard drug traffickers and consumers so as to make their efforts futile

Organize a regular advertisement campaigning against drug trafficking

Employ only the right caliber of people, i.e., only the adequately trained, experienced and armed should be allowed to occupy various positions in the agency

Launch and maintain public enlightenment campaign using the major media, including billboards, radio/TV jingles, fliers, banners, pamphlets, to mention but a few

Liaise with the government and other concerned authorities to add subjects/courses campaigning against the use of hard drugs to the academic curriculum, ranging from the primary to secondary and tertiary institutions.
4. National Agency for Food and Drug Administration and Control [NAFDAC]
NAFDAC was established in January 1993, and it operates under the Federal Ministry of Health with the sole objective of regulating and controlling the importation, exportation, manufacturing, advertisement, distribution, sale and use of drugs as well as cosmetics, medical devices, packaged water, and chemicals. Although the impact of the agency is being felt, yet below are some preventive measures NAFDAC can take to reduce the use of hard drugs in Nigeria further: they should:
Abruptly restrict access to hard substances and drugs, and then start issuing certificates by certified medical practitioners

Organize open campaign rally in youth-populated gatherings, including motor parks, schools, youth camps, etc

Continually regulate the distribution of pharmaceutical products and shut down some illegal drug selling channels, including roadside drug markets, kola nut sellers, unaccredited mobile and local drug sellers, etc.

Establish a company that will be saddled with the even distribution of safe, effective and affordable drugs throughout the country

Establish and maintain an alliance with other strategic agencies, including Nigeria Custom Services, Pharmacists Council of Nigeria, NDLEA, CPC, SON, NIPRD, PSN, AFBTE, PPMDA, and the likes

Ensure that each and every controlled medicine is duly registered 
5. The Pharmaceutical Industry
When it comes to preventing or eradicating drug abuse in Nigeria, the pharmaceutical also has a crucial role to play. This includes everyone in the sector, including manufacturers, importers, distributors, and retailers. Basically, they should be extremely vigilant as regards the handling of sensitive drugs that may be abused by youths. They should also ensure that erring members are prosecuted appropriately. 
6. Non-Governmental Organizations
Yes, we have some NGOs in Nigeria, including the African Council on Narcotics (ACON), Christ Against Drug Abuse Mission (CADAM), among others. But it will be of immense benefit to the nation at large if some other NGOs can also arise and help organize campaigns and grassroots mobilization while also supporting rehab centers in the nation. That's not all; these NGOs can as well render effective counseling services for youths on drug-related matters. This will go a long way in preventing drug abuse in the country.
7. The Community/Religious groups
The religious/community groups also have a significant role to play in preventing/eradicating drug abuse in Nigeria, especially when considering the fact that they have a direct influence on the people under them. They should educate and enlighten their members and followers on the adverse effects of drug abuse on both the society and the individuals who engage in it. They should also make every effort to make sure that each family unit under them is kept intact. Additionally, community/religious groups can also help prevent drug abuse in the nation by setting up 'Drug abuse groups' that will oversee the early detection and containment of drug abuse. They could as well set up a team of advisers and counselors to be counseling people caught or suspected to be practicing drug abuse.
8. Celebrities
Celebrities are of great influence in the life of most youths; in fact, they are considered as role models in society. These are popular figures, ranging from musicians, footballers, actors and actresses, entertainers, etc. Due to this high level of influence, celebrities are capable of eradicating widespread drug abuse in Nigeria. They can do so by organizing/participating/sponsoring campaigns that are against the use of hard drugs. They should also be an exemplary leader; they should avoid indulging in anything that has to do with the distribution, trading, or use of hard substances so that the audiences can easily grasp their message and shun drug abuse. Another way celebrities can help prevent/reduce drug abuse in Nigeria is by donating funds to organizations and agencies that advocate against the use of hard substances.
9. Youth Groups
Youth groups exist virtually in every community in the nation, and thus they might be of immense help when it comes to the prevention of drug abuse in Nigeria. These groups should regularly organize programs that educate and enlighten on drug abuse and its ugly sides. They can also invite people from relevant agencies to help deliver lectures on the subject matter so that their members may have a full understanding of it and shun it totally.
10. Individuals
Individuals can help minimize drug abuse in Nigeria. For instance, people should:
Read and understand the adverse effects of using hard drugs

Associate with the right persons

Learn to handle life's pressures rather than resorting to hard substances

Don't Give in to Peer Pressure

Voice out to people that can help you overcome addiction to hard drugs

Distract yourself from taking drugs
THE BOTTOM LINE 
Drug and alcohol abuse in Nigeria are serious problems and has contributed largely to the sorry state of our dear nation. It has birthed a lot of social and medical problems, including school dropout, armed robbery, violence, mental disorder, irritability, heart disorders, to mention but a few.
Talking about the way out – the government alone cannot eradicate this social menace. It is a joint task of you and me – individuals, communities, families, schools, civil society, religious organizations, the media, business entities.