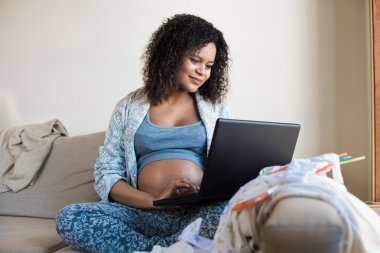 As you anticipate the arrival of your baby, you will need to prepare and get things in place. The buildup to childbirth can be a hectic time, so it can be hard to remember to pack everything that you will need at the hospital for delivery. However, you don't have to worry. This article provides you with a comprehensive list of items required during delivery in Nigeria.
These hospital essentials for delivery are meant to cater to your immediate needs during and after the delivery process. It also includes important items for the baby. It is vital to note down and get these hospital items for baby delivery in Nigeria.
What To Take To Hospital For Delivery In Nigeria
If you're planning to deliver your baby in a private or public hospital in Nigeria, here is the list of items you need to get. We have divided them into things you will need yourself and things you need your baby.
Items for Mothers:
Nightgown
Medications and supplements you are taking
Soft flat slippers
Bra and nursing bra
Massage oil
Creams for nipple soreness e.g lanolin
Breast pads
Socks
Underwear
Snacks and beverages
Clean wrappers
Hair ties
Olive oil
Toothbrush and toothpaste
Hairbrush
Lip balm
Vacuum Flask
Cup & spoon
Body lotion and deodorant
Comfortable and loose-fitting dress to wear home
Hospital bags (Buy on Jumia)
Phone charger and power bank
Phone list of emergency contacts
Delivery mat (Buy on Jumia)
Hospital admission card
Pregnancy medical file.
Items for Baby:
A comfortable outfit for baby to wear home
Shawl or baby blanket
Baby Towel
Flannel Gown
Methylated spirit and cotton wool
Baby Wipes
Baby combs and hairbrush
Pacifiers and bibs
Baby toiletries
Soft sponge for baby
Baby mosquito net (Buy on Jumia)
Baby oil and Lotion
Baby socks
Umbilical cord clamps (Buy on Jumia)
Infant mucus extractor (Buy on Jumia)
Baby car seat (Buy on Jumia)
Baby hat.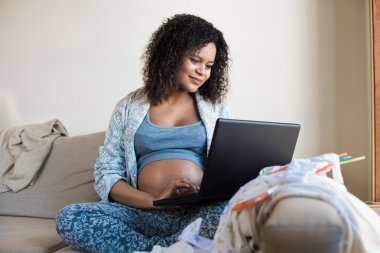 Other Items Required for Delivery in Nigeria:
Spare cash
Items that comfort you, such as prayer beads, a bible, a stress ball, and photographs.
Books and magazines
Cameras
Music player
Rechargeable fan.
Having this list of items required for delivery in Nigeria will ensure that you are fully prepared for delivery. You should start purchasing and getting them ready at least a month before your expected date of delivery.
We wish you a safe delivery and a healthy baby!
YOU SHOULD ALSO READ: