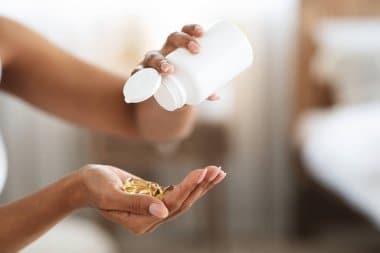 If you are someone who takes your health very seriously, you should understand the importance of first aid. Since medical emergencies can occur at any place and at any time, it is ideal that you have some medications in your home. Having these medications can prove very helpful especially during an emergency.
Oftentimes, the problem is that people do not know what drugs to have handy at home. This is because there are so many drugs out there. That is why in today's post, we would be looking at some very helpful drugs that are very important to have at home. 
1. Paracetamol
Having paracetamol around your home is just as important as anything else. Paracetamol helps to fight headaches and pains, and also helps to reduce the effects of fever, making it almost compulsory that you must have it at home. What makes paracetamol important to have at home is that it is good for the whole family, including young children and old adults. Always make sure you have tablets of paracetamol in your home at all times. 
2. Painkiller
As the name states, painkillers help to kill or reduce all kinds of body pain. From muscle pains to menstrual cramps, painkillers work against all sorts of pains. If you are someone who engages in strenuous exercises, you should definitely have painkillers around your home. 
Warning: talk to your doctor before getting painkillers so you can be handed a prescription. Taking painkillers often could lead to an addiction, particularly if it is an opioid. 
3. Milk of Magnesia
This is a medicine used to treat constipation and other kinds of stomach upset. That is if you are suffering indigestion or even heartburn, milk of magnesia would give you the relief you need. One good thing about milk of magnesia is that it provides fast relief, making it very effective in case of an emergency. This is something you must have in your house, particularly during the holiday period. 
4. Cough Medicine
Coughs come all of a sudden and it could come at a time when you may not be chanced to visit your pharmacist or doctor. That is why having cough medicine in your cabinet is so helpful. It would help to suppress the cough and provide you with the relief you need. 
5. Antibiotics
Another important drug you should keep at home is antibiotics. Antibiotics treat infections caused by bacteria, such as ear infection, some skin infections, skin infections, sinus infections, and more. It works by killing the bacteria or reducing their growth. Bacteria infection can occur at any time, making it necessary that you must have a way to fight it. 
6. Antifungal Cream
Some skin infections, like ringworm and athlete's foot, are caused by fungi and have to be treated with an antifungal cream. One key thing to note about antifungal infections is that they can appear at any time, usually without warning. Having an antifungal cream within reach would help you fight off these infections fast. 
7. Vitamin C 
Vitamin C pills are one of the most common drugs in Nigeria, however, we didn't include vitamin C pills on our list because of its sweet taste. Nonetheless, vitamin C pills are vitals supplements you should consider having at home. Taking vitamin C supplements can boost your immune system and prevent common cold. Other benefits of vitamin C includes preventing cardiovascular disease, prenatal health problems, eye disease, and even skin wrinkling.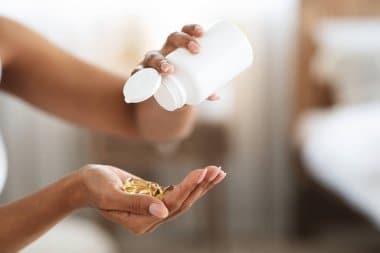 Bonus: Plaster and Bandages
These are two things you should add to your first aid box. Whenever you have bleeding in your home, putting a plaster on it would help to stop the bleeding and allow your skin to heal. Rather than wrap the bleeding with something unsanitary, using a bandage or plaster is the best option you have.