Do you think it's possible to lose weight while regularly consuming snacks? Regardless of what you think, it is actually very possible to lose weight with snacks.
If you eat healthy, protein-rich snacks often, you can definitely lose weight. Some of these healthy snacks can even help keep you full throughout the day and reduce your cravings for unhealthy foods.
Snacking can aid in keeping your hunger levels in check, especially on days when your meals are spaced for long periods. Nonetheless, it is imperative to make healthy snack choices. The truth is that eating a snack is better than allowing yourself to become voraciously hungry. This will lead to poor or unhealthy food choices and excessive calorie intake.
There are so many healthy Nigerian snacks for weight loss that you can easily consume to help you lose weight. Many Nigerian snacks are very healthy and are highly rich in proteins and nutrients. Here are 5 best Nigerian snacks for weight loss.
1. Akara
Akara, or bean cake, is a perfect Nigerian snack for weight loss. This snack is made up of beans, which makes hight proteinous. Akara is prepared from bean paste, which is fried in hot oil and eaten. Other ingredients like onions, pepper and other spices are added to akara to improve the taste. Most people eat akara with bread, stew or pap, or just alone. One ball of akara contains about 50-70 calories; it also makes you feel fuller and drink a lot of water.
2. Moin Moin
Moin moin is very similar to akara but prepared differently. Moin Moin is a steamed Nigeria bean pudding that is made up of mainly beans paste, onions, fish or egg, or other spices. This Nigerian weight loss snack is very rich in protein and fiber.
The calorie content of moin moin also very moderate as 1 serving of moin moin contains approximately 150 calories. It is also high in fiber, which gives you better satisfaction and helps in keeping hunger at bay. Thus, eating moin moin might help you eat less during the day and decrease your caloric intake.
3. Okpa
Okpa is also known as Bambara nut pudding as it is made from Bambara beans or nut. It is a popular snack in the Southeastern parts of Nigeria. Okpa has a low calorie of 250 per cup.
It also helps you eat less. When you eat a hot and spicy okpa, you will drink a lot of water, and your body will feel full. You should definitely consume okpa for weight loss as a healthy snack.
4. Nigerian Boli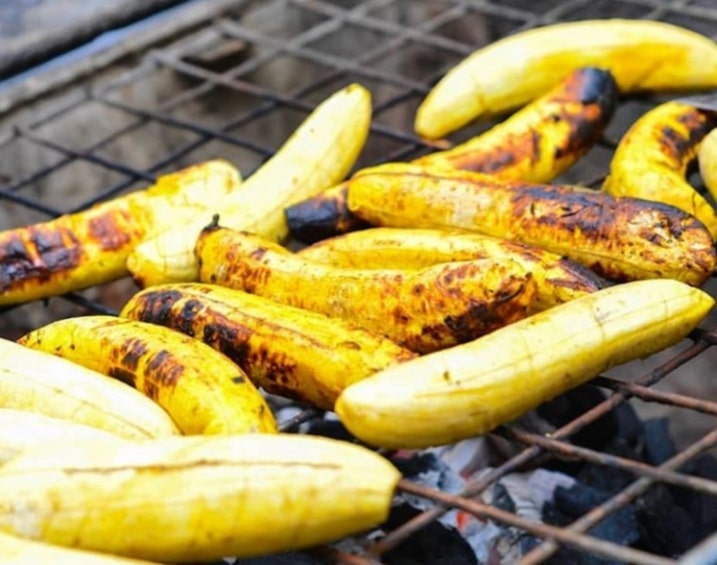 Boli is simply roasted plantain. This healthy snack is very common and readily available in most parts of Nigeria. You can either enjoy unripe or ripe roasted plantain. Whichever you choose, you can be guaranteed that you are consuming a great snack for weight loss.
Generally, plantains are great for with weight loss because they are excellent high-fibre foods, with loads of nutrients and vitamins. They also make you feel fuller and aid in digestion. One serving of plantain contains about 200 calories.
5. Donkwa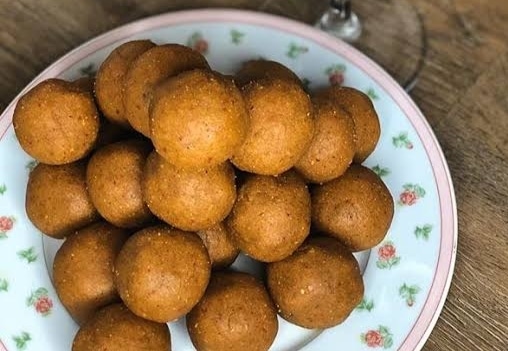 Donkwa is a common Nigerian street snack prepared from roasted, dried, and milled maize and groundnuts. It is very popular in the Northern parts of Nigeria.
Donkwa is also known as Dodonkwa or Tanfiri. It is very delicious, easy to prepare, and above all, great for weight loss. Donkwa is an amazing Nigerian snack for weight loss. It is rich in protein and also gluten-free.
Other Healthy Nigerian Snacks for Weight Loss:
Alkaki
Plantain chips
Awara
Nigeria egg rolls
Nigerian bean pie