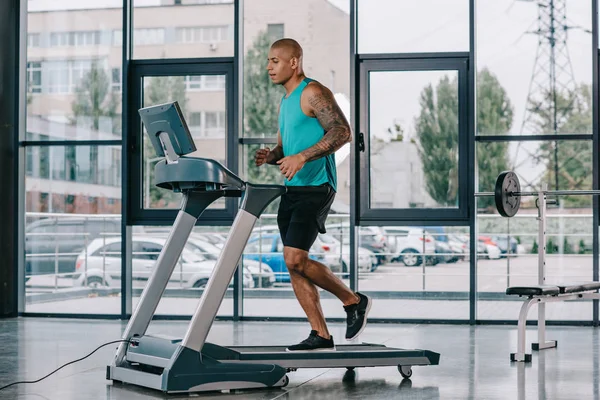 Losing weight or maintaining a healthy weight involves a few key things. First, you have to make changes to your diet. You cannot eat what you used to eat before, which made you gain weight in the first place. Following a new diet is very important. But it does not end there – you have to exercise.
Exercising is what tends to discourage most people, but if you want to drop 10 – 30kg and even more, you have to exercise regularly. To exercise properly, you would need to either go to the gym or invest in some gym equipment.
Whichever way you choose to gym, you have to keep in mind some gym equipment that would help with your weight loss. Not every equipment at the gym would help you lose weight as fast or as effectively as you want, and you should not focus on equipment like this form now.
In today's post, we would be looking at some of the best gym equipment to use if you are trying to actively lose weight. Here are the five best gym equipment for weight loss and toning.
1. Treadmill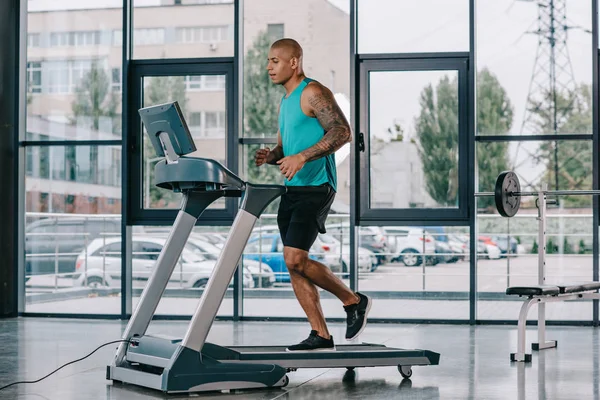 The treadmill is a great exercising machine. While it might not look like it does much, since you would be using only your legs for this, treadmills help to burn calories. The amount of calories you can burn in one session of using a treadmill varies, but if you are consistent enough, you should see some improvement. Treadmills are particularly great at increasing cardiovascular endurance.
With different speed settings, you can use a treadmill in any way you are more comfortable with. You can start slow and increase the speed as you make progress.
Treadmills are a popular feature at the gym, and they are also very good for having at home, as they do not take up a lot of space.
2. Exercise Bikes
Exercise bikes are also another good equipment for losing weight. It's like a regular bicycle, but it is fixed to a particular spot. This allows you to gain all the benefits of riding a bike without moving anywhere. It is one of the best fitness equipment you must have at home.
Just like the treadmill, the exercise bike is very good for burning calories and for working the lower body, like the thighs and calves. What is great about this machine is that you can go at your own pace.
The machine, although stationary, is quite portable, and if you own one, you can use it indoors or outdoors as you like.
3. Rowing Machine
As the name states, the rowing machine allows the user to mimic the rowing movement, taking your arms forward and drawing it closer to yourself, which is an intense physical activity. This is definitely one of the best gym equipment for weight loss and toning.
The rowing machine is very good for burning fat and also toning the body. You get to exercise your upper body and lower body, while in a sitting position. You can also burn lots of calories doing this exercise, even as a beginner.
4. Cross Trainer
This complex-looking equipment is quite easy and safe to use and is very effective at losing weight. The cross trainer is a great piece of equipment as it mimics various forms of movement, including running, walking, and climbing up the stairs. It is a low-impact machine with lots of benefits to the body. Very easy to use and also safer, even for elders.
5. Functional Trainer
This equipment might scare any first-timer, but it does not have to. The functional trainer is one equipment that can be used for many exercises. The great thing about this equipment is that it is good for building lean muscles, as well as shedding fat. With this machine, you can get perform full body exercises that would impact various regions in the body.
Conclusion
Losing weight can be easily achieved with the right gym equipment. The above are some of the best gym equipment for weight loss and toning. You can purchase them and make use of them at home or utilize them at a gym near you.
ALSO READ: