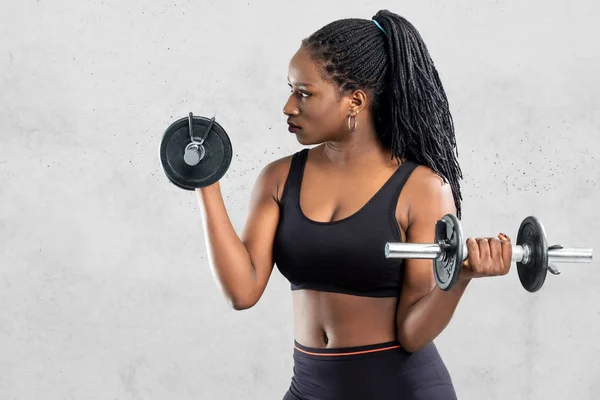 You do not have to register at the gym before you can stay fit. This does not mean that going to the gym is unnecessary, but if you visit the gym solely for the equipment, then maybe you can consider getting some of this equipment for use at home.
Choosing to work out from home can be quite effective, as you can do it as often as you and at your own pace. Also, at a time when the world is still battling a highly transmissible virus, keeping fit at home is even advised, as it is one way to keep yourself safe. 
In today's post, we would be looking at some fitness equipment that you can use at home. 
1. Dumbbells
Dumbbells are a must-have at home. They are small and can be used anywhere, whether in your bedroom or on the balcony. Dumbbells are great for exercising the arms and for doing other kinds of exercises, like weighted lunges. Dumbbells come in different weights and can be bought as a set, having different weights. 
2. Jump Ropes
Where would you be without jump ropes? Jump ropes are a must-have. Skipping is one very intense workout routine you can do with lots of benefits. If you are someone who is trying to lose weight, using a jump rope is the way to go as it helps you burn fat. What makes jump ropes cool is that you can store them anywhere as they do not take up any space at all. You can also decide to skip anywhere you want. These days, some jump ropes come with a counter that counts the number of jumps you have taken. This is very good as it is easy to get distracted and lose count while skipping. Skipping is one of the best exercises you can do everyday at home.
3. Resistance Bands
Resistance bands are also another thing you must have if you want to start working out from home. A resistance band allows you to exercise various parts of your body, especially the limbs. You do this by pulling the band after securing it firmly. It allows you to build your muscles, maintain a better posture, and build your balance. 
4. Stationary Exercise Bike
You probably use exercise bikes frequently at the gym, but what you may not know is that you can order one right to your home. Stationary exercise bikes do not take a lot of space, and you can find one that fits in your room. Exercise bikes are good for burning calories and also help build strength in your legs and lower body. Spending 20-30 minutes every day on the exercise bike would do your body a lot of good. 
5. Kettle Bells
Just like dumbbells, you can use kettlebells to build the muscles around your arms and your upper body. You can simply lift them or use them to do other forms of workouts, rather than just leaving your hands empty. Kettlebells come in different weights and the weight can also be adjusted to suit you.