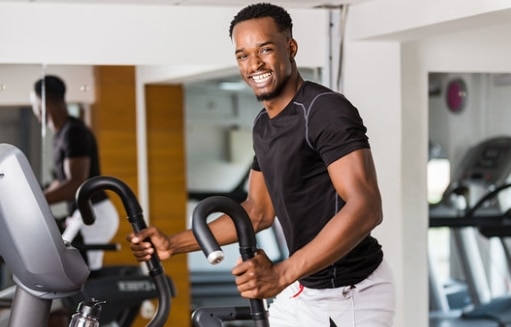 Going to the gym regularly can help you exercise better and stick to a fitness plan. While it might be easy for you to train at home, it is not always the best option as there could be distractions and a lot of things to prevent your workout from proceeding smoothly.
You may not also have the right equipment at your home and all of these could prevent you from reaching your fitness goal. A gym has all the space and equipment you need and would also allow you to focus on the business of staying fit.
A lot of Nigerians do not prefer exercise in gyms, because of a number a reasons. However, the benefits of registering at gym are numerous, as it can help you stick to your workout.
If you are yet to register in a gym or if you have never registered at a gym before, there are some things you have to consider for you to choose a good gym choice, some of which we would be looking at in this post.
1. Location
The location of the gym is something you have to deeply consider before making your choice of gym. As a rule, it is always best to stick to a gym that is in your neighbourhood.
You do not want to walk for miles or drive a long way from your house just so you can get the chance to work out. This would only discourage you in the long run, as the thought of how far your gym is can make you consider staying home on some days.
If the gym is somewhere you want to visit often and, you want to take your workout routine seriously, you should look for a gym closer to your house.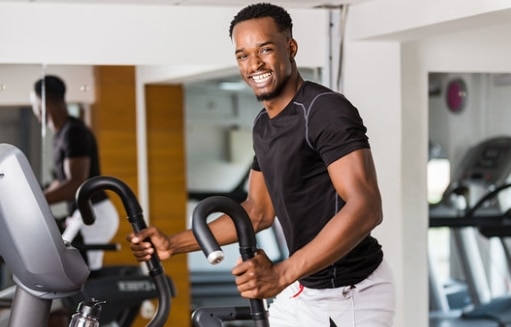 2. Hour of Operations
No rule states you have to work out solely in the morning. You can choose to visit the gym in the evening when you are back from work.
Any gym you decide to go for must operate within the hours that are convenient for you.
Some gyms are open only in the morning while others are open all day long and even in the evenings. So, that is also something you have to consider before making your gym choice.
3. Cost
Gyms are not free and you will have to pay to access the equipment in the gym. Some gyms offer weekly, monthly, quarterly, or annual packages for their membership.
They also offer packages for the family while some have an exclusive package for those who would like to access more equipment.
You may have to review the cost of two or three gyms before making your decision. You can also ask if they have offers and discounts.
The price for gym membership in Nigeria varies according the location. The cost of gym membership in Nigeria can range from ₦5,000 a month to ₦50,000 a month depending on the location in Nigeria.
4. Equipment
You also have to inspect the kind of equipment in a gym before registering with them. A good gym should have a lot of equipment.
Even if you do not make use of most of the equipment now, you could still use them later, and changing gyms is not always easy.
That is why you should make sure that there is a lot of equipment in a gym before you choose them, both the ones that would serve you now and later on.
5. Instructors
Some gyms provide instructors on demand, which can be very helpful. While you can simply enter the gym and take on any equipment you want or start your workout anyhow you like, an instructor would guide you on your fitness journey, allowing you to take it one step at a time. This might cost a bit more but having an instructor is always worth it.
6. Environment
When you walk into a gym, you have the inspect the environment in and around it. You do not want a gym that is too choked with equipment on the way, giving very little legroom.
A clean gym is a safe gym and that is something you have to keep in mind. Also, if you have a car, there should be enough space in the compound for you to pack the car. The whole environment around the gym has to appeal to you.
7. Extra Features
Consider what security is like around the gym. Also, if you have a little kid, there should be a place you can keep them while you train and still have an eye on them. Some gyms also have stores where they sell gym wears, shakes, small equipment, and more.
8. Your Fitness Goals
Another important thing to note when considering joining a gym, is a clear understanding of your fitness goals. This will help you choose a gym that offers the equipment, facilities, and classes that will help you achieve those goals.
For example, if your goal is to build strength, you will want to look for a gym that has a variety of weightlifting equipment and classes. On the other hand, if your goal is to improve your cardiovascular fitness, you may want to look for a gym that has a variety of cardio equipment, such as treadmills, stationary bikes, and ellipticals.
YOU SHOULD ALSO READ: