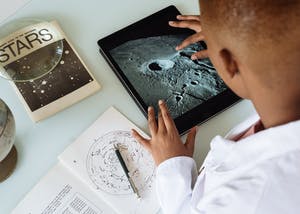 Innovations in healthcare technologies are fundamentally altering how medical diseases are discovered, developed, & delivered, as well as how they are identified, treated & prevented. By exploring creative solutions, entrepreneurship, and public sector initiatives to the most difficult health issues, these breakthroughs are creating a sustainable foundation for inexpensive, accessible, and high-quality medications, vaccines, medical devices, and system changes.
Mobile applications, including tools for collecting and analysing data on the go, digital infrastructure, particularly internet access, wearables and smartwatches, electronic health records, tools for patient and fitness engagement, e-learning platforms, telemedicine, digital therapeutics, and e-prescription, as well as artificial intelligence for health are all examples of digital technologies.
Each can be used for the enhancement of health outcomes in African countries like Nigeria. Wearables, digital treatments, and AI are yet to become commonplace technologies, while others like mobile apps, eLearning platforms, and telemedicine are already being tested in a variety of situations with varying degrees of success.
Health information management system adoption & the usage of digital tools
Although there is a chance for wider acceptance with rising mobile and internet penetration, it is likely that there is low adoption of digital tools. Questions about the adoption and use of digital tools and health information management systems by policymakers, innovators, healthcare professionals, and consumers of healthcare services might be given more priority in research funding.
Increasing Capacity:
Despite the enormous burden of communicable and non-communicable diseases, countries like Nigeria experience a chronic scarcity of health professionals. Through eLearning platforms, digital tools can assist close training gaps for healthcare personnel, but there is little proof that such use is common or has a long-lasting effect on health indicators. Additionally, there is a chance to fund efforts that will help current healthcare professionals use digital tools, as well as a new location to develop digital health physicians.
Disease Prevention & Monitoring:
The World Health Organization estimates that 1 in 4 African children lack access to childhood immunizations, which results in 500,000 annual fatalities. Children in sub-Saharan Africa are at risk of vaccine-preventable diseases that cost the continent USD 13 billion annually because of the region's low vaccination rate (72 per cent). Through improved data collecting and cleaning using mobile devices and linking to a centralized, open-access analytical platform for a prompt intervention to increase immunization coverage, digital tools can play a critical role in disease surveillance.
Technological Assessment for Health:
Before a digital health tool is used to deliver health services, it is necessary to have the ability to evaluate its usefulness.
The National Institute for Health & Care Excellence, in collaboration with a number of world-class universities, carries out thorough and prompt evaluations of all medical technology and develops guidelines for their usage within the UK National Health Service.
At the national & regional level, a similar organization is crucial to directing a complete evaluation of the creation and application of digital health solutions in African healthcare systems.
Conclusion
With the adaption of the above mentioned technologies, the Digital Therapeutics Market in Africa is estimated to reach its highest limits over the upcoming years. Moreover, healthcare organizations all across the world will gradually start to invest in African countries like Nigeria, Zimbabwe, etc., for the betterment of their services worldwide.
AUTHOR'S BIO:
Michael Jordan is a healthcare analyst in Strategic Market Research having specialization in the recent technological development in healthcare and we deal in syndicated, custom, and consulting market studies.
Website :- https://www.strategicmarketresearch.com/