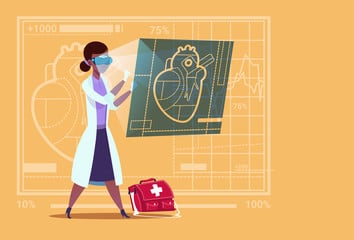 The Nigerian digital health startup industry has been steadily growing over the years. Whether it is mhealth or e-health, they have been numerous exciting digital health start-ups in Nigeria. Digital health will help in improving the quality of life, reduce the total cost of a healthcare, and make healthcare efficient and easily accessible.
However, most Nigerians are not familiar with digital health and the benefits that they can derive. Creating awareness about digital health and mhealth technologies would greatly benefit Nigerians. Also, health care professionals need to be more innovative and learn to use it.
This article will reveal to you some of the best digital health startups in Nigeria. 
We will look at the top digital health startups in Nigeria, their founders, area of specialization, target market, and mode of operation.
1. LifeBank Nigeria
Founder: Temie Giwa-Tubosun
Launched in 2016, LifeBank is among the top digital health startups in Nigeria. In a bid to largely contribute to the health sector and save the lives of people out there, this platform deals mainly in the speedy transmission of blood from labs nationwide to patients and doctors in hospitals. The main mission of LifeBank is to ensure that blood is available when and where it is needed in any community/area in the nation in order to save lives out there.
Part of the basic activities done at LifeBank include mobilization of blood donations from individuals, taking inventory of the blood available nationwide, and transmission of blood in the right condition to the exact hospitals/locations it is currently needed.
The report shows that the platform has served more than 500 hospitals, transported more than 12,000 products, synergized with nothing less than 6,000 donors with 2,000+ lives being saved.
Due to its high impact in the industry, Life Bank once received coverage from international broadcasting houses, such as CNN and BBC, while the startup also received the total sum of $50,000 from the MIT Global Challenge in September 2018.
2. Omomi
Founders: Owobu Emmanuel Osayi, Charles Akhimien Immanuel, and Raman Anurag.
Omo mi simply refers to 'my child' in Yoruba. It is a web, and mobile-based childcare service developed to help improve the health of younger children by providing parents with ample opportunity to monitor their children's health easily. 
With this unique app, parents can easily track the immunization status of their kids, manage diarrhea at home via a responsive and interactive DIY platform.
Additionally, it will interest you to know that Omomi has served more than 30,000 mothers up to date, and the platform offers a lot of cool features to help parents make excellent health decisions for their children.
To start with, Omomi has an interactive section where parents can interact with parents from other parts of the country who have had similar experiences in time past. It also comes with a 'chat-a-doctor' feature that gives parents access to a doctor for as low as N600 per week.
That's not all; the app again has the Diarrhoea Management section, where parents will be asked relevant questions to help diagnose the internal disorder. If your child is confirmed to have diarrhea, then proceedings on what to do next will be given to you, or better still the app may recommend chatting with a doctor.
3. Safermom
Founders: Adeloye Olanrewaju and Cletus Ajibade.
SaferMom was established with the sole aim of dealing with high maternal and infant mortality crises in Nigeria. The innovative platform provides expectant/nursing mothers with timely and personalized health information via a two-way SMS system and prerecorded voice services, basically in the dominant native languages.
Some of the health campaigns delivered by SaferMom include but not limited to – malaria prevention, HIV/AIDS, tuberculosis control – all through low-cost mobile technologies! 
In addition to the above, this platform also sports a feature that allows for tracking of vaccinations and medical appointment adherence, widespread of urgent information, among other functions.
4. Find-a-med
Founder: Emeka Onyenwe
Find-a-med, as the name suggests, is a mobile directory that gives pertinent information on the closest health and medical centers around its users. The app features more than 5,000 registered medical centers, showing how large its database is.
With Find-a-med, you will be able to get turn-by-turn directions to the nearest medical health facilities and services to you, ranging from hospital, clinic, pharmacy, dental care, eye care, providers, diagnostics, therapy, laboratory, to name but a few.
If you want to get the very best of Find-a-med, you must grant it access to your current location through your mobile settings. 
Having said that, it is equally worthy of highlighting that you don't have to sign up or log in before you can use the app, and again there is a catalog of reviewed hospitals on the app to help you make informed decisions as to the medical health facilities to visit.
5. Kangpe
Founders: Femi Kuti, Ope Olumekan, Matthew Mayaki
Kangpe is a mobile application that allows patients from Nigeria and other countries of the continent to interact with and seek sound advice from seasoned medical practitioners in less than 10 minutes. With this app, you will be able to get in touch with doctors who can give you relevant answers to questions that have to do with your health.
Some of the intriguing features offered on this platform include – "Find a Doctor," "Book Appointment," "Health tips," "Featured questions," among others. 
6. Drugstoc
Founders: Adham Yehia and Chibuzo Opara
Drugstoc is a health tech startup established in 2015 by Adham Yehia and Chibuzo Opara to help licensed hospitals, pharmacies, and medical experts obtain authentic pharmaceutical and health care products directly from certified distributors nationwide.
According to recent reports, Drugstoc currently serves over 3,000 doctors and pharmacists in the country, and it leverages on the globally accredited end-to-end traceable supply chain to help guarantee the genuineness of its pharmaceutical and health care products.
Again, it is worthy to note that this health tech startup is said to be the only entity in the industry to be ISO certified in the nation, while the firm also got the ISO 9001-2015 certificate in recent times.
Additionally, Drugstoc was part of the awardees at the 2019 Nigerian Healthcare Excellence Awards. It was awarded the Technology-Driven Distributor Company of the Year at the event. In 2021, the Nigerian e-health pharmaceutical distribution startup DrugStoc secured $4.4 million in a Series A funding, and planned to embark on an expansion drive.
7. Mobidoc
Founders: Timi Aiyemo and Abiodun Okunola
Mobidoc offers a user-friendly, mobile health consultation platform where people can easily receive consultation from verified healthcare professionals in the country. The headquarter is in Abuja, and it was launched by Timi Aiyemo and Abiodun Okunola to solve certain problems in the Nigerian medical world using the internet.
8. Doctoora
Founder: Dr. Debo Odulana
Doctoora Health was founded in 2016. It is an online marketplace for healthcare professionals. They aim to combine technology and infrastructure, which enhances access to healthcare in Africa by providing short-term healthcare facility rentals to health professionals.
Put simply, they are solving the challenge of doctors finding affordable facilities, especially in urban areas where they can be able to treat their patients. By providing quality medical facilities to healthcare providers, they are inadvertently boosting the quality of healthcare delivery in Nigeria. What a genius idea.
9. Cardium
Founders: Lawal Abdulrazak, and Joshua Abel.
Cardium is a patient-centered health information & management app that promotes health literacy and antimicrobial resistance(AMR) stewardship. The app is designed to educate people and empower them with the right information to make an informed health decision to prevent issues like treatment failure due to medication adherence, poor health literacy, and so on.
This easy-to-use app gives you health information in a streamlined, bit sizes, jargon-free text, coupled with images, video to educate the population on diseases, medications, prevention, and other health information so as to complement the efforts of the healthcare providers.
On the Cardium App a user can:
Schedule medication reminders even with the image of the drug.
Have access to drug counseling information
Track and document vital parameter like BP
Access to Medication history
Drug & lifestyle-related tips and more are presented in a unique style.
The app is available on play store and it is FREE.
10. Mentally Aware Nigeria Initiative
Founder: Dr. Victor Ugo
Nonprofits are often overlooked in the discussion of digital healthcare startups in Nigeria, but they are exactly the same thing. When you talk of building an audience and impact this non organization is as good as any digital healthcare startup in Nigeria.
Mentally Aware NG is one of the most popular healthcare platforms in Nigeria. The  Mentally Aware Nigeria Initiative (MANI) was established by Dr. Victor Ugo in 2016. He began this nonprofit to awareness about mental illness, and provide mental health services to young Nigerians.
Since then, Mentally Aware Nigeria Initiative (MANI) has grown into a formidable user-led community of young people, who are passionate about putting an end to the stigma and discrimination regarding mental health related issues in Nigeria. MANI has made use of social media to provide mental health and counselling to Nigerians. They use WhatsApp and Twitter to run a 24-hour mental health support line for emergency help, advice, counseling, and even a 24-hour suicide hotline.
OTHER AMAZING DIGITAL HEALTH STARTUPS IN NIGERIA WORTH MENTIONING
Medismarts –

 Founded by Damilola Oni And Obinna Osuji

Apmis

 – Founded by Dr. Simpa Dania 

Medenhanz

– Founded by Wole Faroun

Dokilink

– Founded by Niyi Osamiluyi 

Ubenwa

 – Founded by Charles Onu.

WellaHealth – Founded by Dr. Ikpeme Neto.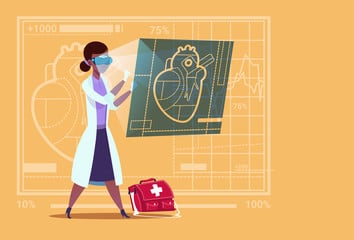 Bottom Line 
Digital health, telemedicine, e-health and mhealth are fast-growing sectors all of the world. The digital health sector in Nigeria is also thriving, because they are clearly many top digital health start-ups with beneficial features. It would be great to learn about them, use them, and recommend them.