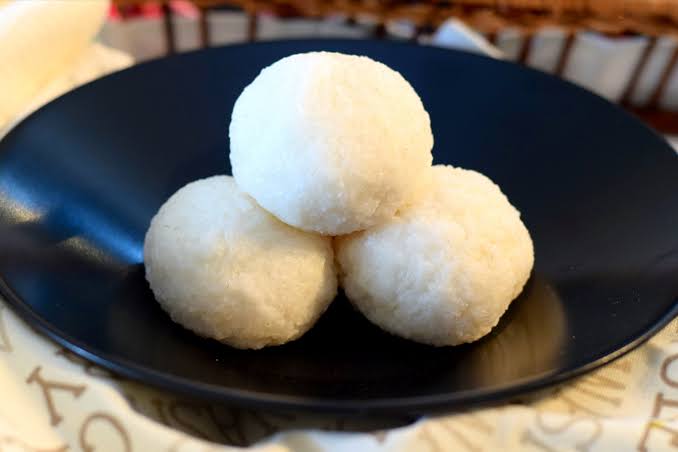 Tuwo Shinkafa is a delicacy that emerged from Nigeria's northern regions. It's a soft and sticky pudding made from local rice and is served with soups such as Miyan Kubewa, Miyan Kuka, Miyan Taushe. Another similar types of swallow that are common in Nigeria are Tuwo masara (made with maize or corn). However, this article discusses the health benefits of tuwo shinkafa.
Tuwo Shinkafa is not just a sweet and special Northern delicacy, but also a food full of many vital nutrients, which are beneficial to the human body. The health benefits of tuwo shinkafa are based on the main ingredients which is rice.
1. Loaded with carbohydrates
Tuwo Shinkafa is a food item that is a rich source of carbohydrates because of the presence of rice. Carbohydrates are the main energy foods for the body. Foods rich in carbohydrates like tuwo shinkafa can help fuel your brain, kidneys, heart muscles, and central nervous system to function properly.
2. Rich in fibre
Tuwo shinkafa is also very rich in fibre. Local rice, the main ingredients used in making this Nigerian swallow packed with high fibre content. Eating foods that are rich fibre can help the digestion system and prevent constipation. Fibre can also lower your bad cholesterol levels and reduce your risk of heart disease.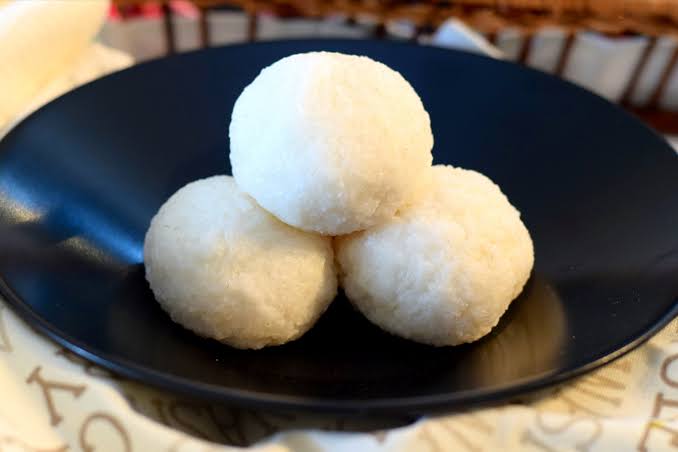 3. Gluten-free food
Nigerians who suffer from gluten sensitivities would be glad to know that tuwo shinkafa is gluten-free. People who have celiac disease, and suffer from gluten sensitivities are advised to eat gluten-free foods. There are many other Nigerian foods that are gluten-free.
4. Rich in vitamins and nutrients
Tuwo shinkafa is usually made from local rice that have not been stripped of its nutrients. Hence, this meal is rich in many vitamins and nutrients. Some of the nutrients in tuwo shinkafa are magnesium, selenium, thiamine, niacin, phosphorus, and manganese.
5. Easy to digest
Some people have health conditions that make many foods difficult for them to digest. However, tuwo shinkafa, made from white rice is very easy to digest. Foods that are easy to digest are also good for babies, and toddlers.
NOTE: Tuwo shinkafa is high in calories, so it may be fattening if eaten in large quantities. 1 cup of tuwo shinkafa is said to contain around 220 calories.
Conclusion
Tuwo shinkafa is a popular swallow in Northern Nigeria, that is made from rice. This rice flour pudding is rich in essential nutrients and vitamins. It is good for the digestive system, packed with carbohydrates, and does not have gluten. You should try eating tuwo shinkafa with any of the delicious soups from Northern Nigeria.
YOU SHOULD ALSO READ: