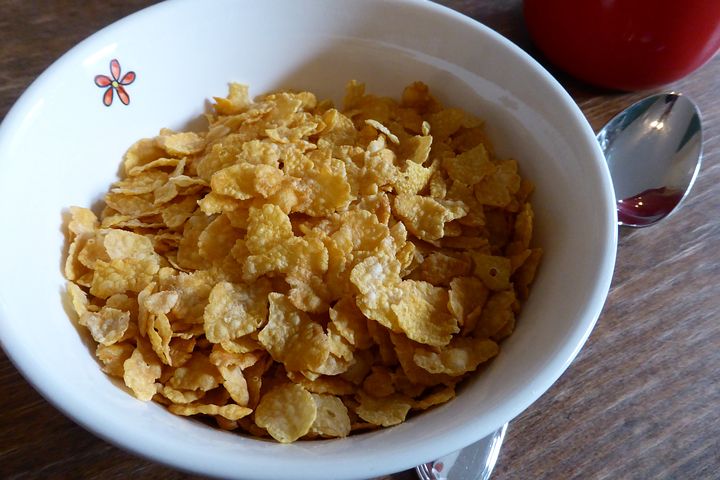 Waking up early with barely enough time to prepare can make it very easy to skip breakfast. For some other people, they are trying to watch their weight and do not want to load themselves with food that would have them feeling lethargic at work. Mothers may also not have the energy to prepare meals for their children in the morning before they go to school and may even have the child skip breakfast totally. But breakfast is the most important meal of the day. It is not proper to leave the house with an empty stomach. In such situations, cereals could come in very handy.
Cereals are a great way to start the day. They need almost no prep time and can be consumed within minutes, meaning you do not have to waste unnecessary time getting breakfast ready. Plus, they fill your stomach without making you feel tired in any way. Cereals can be taken at any time of the day, and they are a good way to stave hunger.
In Nigeria, many mothers turn to cereals to provide their children with a healthy breakfast that is not only easy to prepare but packed with nutrients that are necessary for child growth. The main ingredient of these cereals are grains like corn or oats. Corn and oats are rich in carbohydrates and dietary fibre, making it not only healthy for kids but adults as well. They are also very low in fat, so you do not have to worry about gaining weight from consuming any cereals.
The Nigerian market is filled with many of these cereals. Some made locally, while others are imported. Without further ado, let us dive into some of them.
Healthy Nigerian Cereals
Cereals are nutritionally important sources of dietary protein, vitamin B complex, iron, vitamin E, carbohydrates, riboflavin, niacin thiamine, fibre and traces of minerals that are vital for bodily functions. Now let's find out some healthy Nigerian cereals.
1. Cornflakes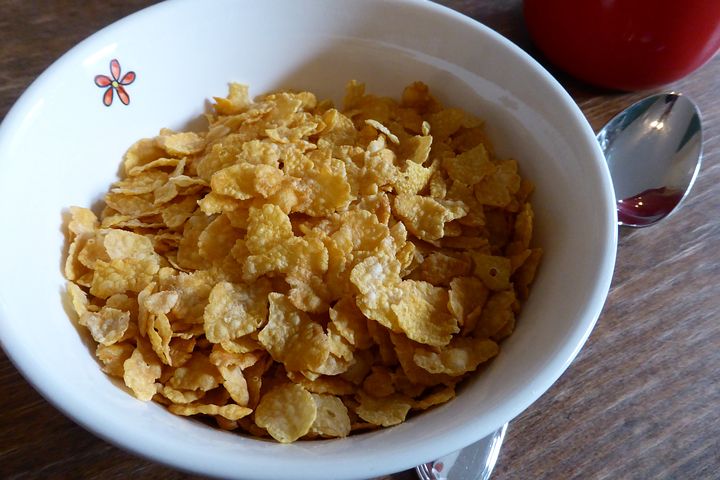 Like the name states, cornflakes is made from toasting corn. The first cornflakes made by the Kelloggs brothers was done with wheat. At first, it was made as food for patients in a sanitarium, and it has grown to become one of the most popular cereals around the world. Many people start their day with cornflakes because of its lightness. One can eat a bowl of cornflakes and fill satisfied without feeling too full. Another reason why cornflakes are popular is because of how easy it is to make them using just warm water and milk. Some people also add sugar. Some brands of cornflakes have varieties that come frosted with sugar or honey. Some go as far as adding malt to it, to make the flavour better.
Nigerians are not left out when it comes to enjoying cornflakes. It remains the healthy cereal option for most families, and that is by no means a recent trend. Nigerians have enjoyed cornflakes as far back the days of NASCO cornflakes, an indigenous brand, in the 1980s. Kellogg's Cornflakes, a US brand, also dominates the cornflakes market with their imported and locally made options. Other cornflakes brands in the market today include Infinity cornflakes and Supreme cornflakes.
2. Custard
Custard is another healthy cereal that many Nigerians enjoy. Although it has a slightly longer preparation time, as you have to wait for the water to come to a boil, many people enjoy custard frequently. Compared to cornflakes, custard is more satisfying, although it can make one feel tired a bit, due to its heaviness. Some people like to enjoy their custard with other foods. Many indigenous brands are into custard production, like Hollandia and Checkers. The former had a variety that could be consumed on-the-go as it was already prepared and mixed. Custard is best enjoyed with sugar. Some people take things further by adding milk and cocoa powder. All these make the custard more delicious and satisfying.
A local alternative to custard is pap. Made of the same ingredient, corn, pap is processed and stored locally. It is also prepared the same way with custard, although the taste can be slightly different.
3. Oats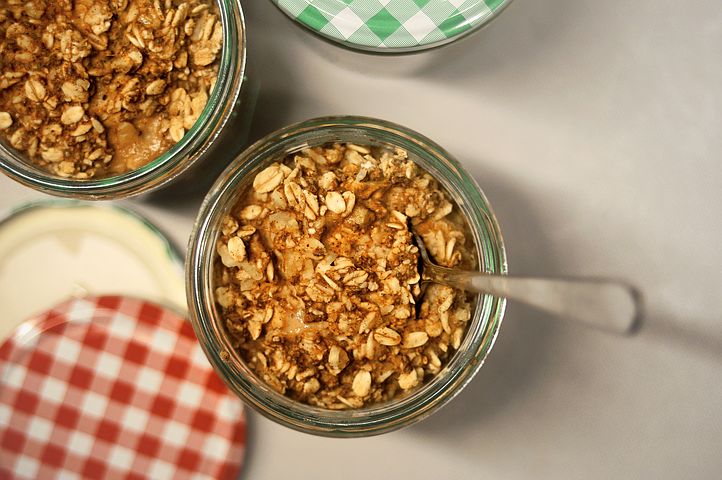 Oats is a meal rich in fibre and very nutritious. It is prepared with hot water to enable it to dissolve properly and achieve consistency. Sugar and milk are added during the preparation process. The fibre in oats is very necessary for reducing the cholesterol levels in the blood, making it a very healthy meal option. Oat is both appealing to the young and old because of its great taste and nutritional benefits. The first popular oat brand in Nigeria was Quaker Oats, a foreign brand, which is also quite as popular all over the world. The market is filled with other brands like Good Morning oats and Infinity oats, which also have their customers.
4. Pap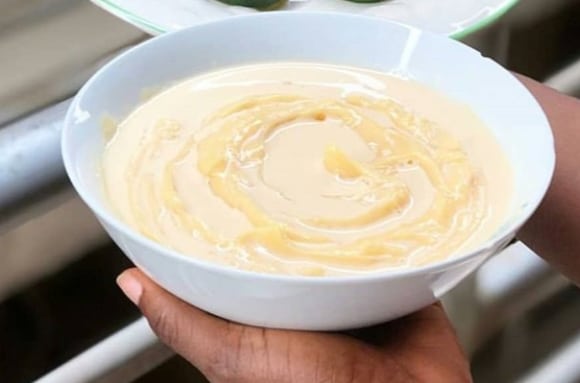 Pap is also known as akamu or ogi. It is without doubt the popular among the  healthy Nigerian cereals. Pap is a cereal pudding typically made from maize, sorghum, or millet. It is very light, easy to prepare, affordable and readily available.
Akamu is also one of the healthy Nigerian meals for babies. It highly nutritious and packed with many vitamins and minerals. You can read about the health benefits of pap. Unlike all other healthy Nigerian cereals on this list, pap can be eaten with akara, moin moin, dodo (fried plantain), and beans.
5. Other cereal options
There are some other popular corn means that make great cereals. One of such is Nestle's Golden Morn. Golden Morn has always been around and is a great meal to begin the day with. It takes very little time to prepare, needing just warm water. Some people consume it without adding sugar or milk because they consider it to be sweet already. There is also a variety made from millet. Golden Morn is filled with many vitamins and minerals, as well as soya and rich fibre.
Rice is also used in the production of some cereals, and the most popular brand in Nigeria is the Kellogg's Coco Pops. Coco Pops is chocolatey goodness infused with milk with a nice crunchy taste. It is quite popular among children, who are its target audience, and some of them consume it whole without adding water or milk, eating it as a snack option.
Conclusion
With the many types of cereals in Nigeria, produced by many brands, both foreign and local, one does not have any excuse for skipping breakfast again. Cereals are both healthy and satisfying, providing you with the strength and nutrients you need to go about your day.
YOU WILL ALSO LIKE TO READ…