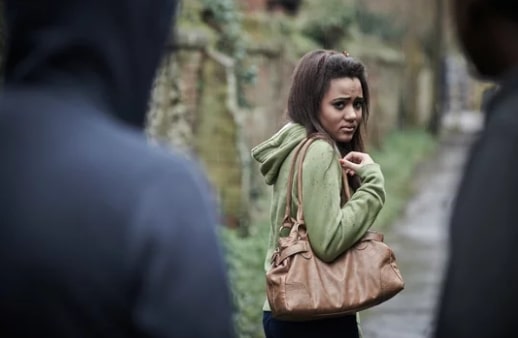 Staying safe and vigilant is everyone's responsibility. As much as we hope for a society where people are safe and do not get hurt, such a wish is almost unreal as there are criminals who are always out there, waiting for who would be their next victim. Ladies often tend to fall victims to these criminal elements because they are perceived as weaker and more vulnerable. In Nigeria, there is also a growing number of gender-based violence against women. That is why, as a lady, you need to know how to keep yourself safe, especially when you find yourself in uncomfortable situations.
In this article, we would be looking at some safety tips for Nigerian ladies to keep themselves safe and protected when they walk the streets and go out.
1. Always Survey Your Surrounding
Wherever you are, whether at home, in your street, at an event, or a part of town, always survey your surroundings. Take a quick scan of where you are, looking at all corners. You are not searching for anything in particular but you are merely being vigilant. With this, you can spot anybody or anything that seems out of place. Before you get down from your car, do a quick assessment of your surrounding, to even determine If you parked your car in a safe spot. 
Being aware of your surroundings would not cost you anything but would prevent a lot. 
2. Avoid Walking Alone At Night
If you are the type that loves going on night strolls alone, you should try to go with people. Criminals are more likely to attack a woman when she is alone than when is in the company of others. Even if you walk with two or three other ladies, you are much safer than when you are alone. 
3. Always Be Security Conscious and Vigilant
Following simple security tips can go a long way in keeping you safe. For starters, always lock your door. As simple as this sounds, many people fail in this regard. Lock your doors properly before leaving the house and at night before you sleep. Even when you are alone at home during the day, make sure your door is bolted to prevent any surprise entry. The same goes for your windows as well. Make sure your windows are locked before you go out as intruders often enter through your windows. If you can afford it, install home security cameras and alarm systems in your home. There are cheaper options these days and you can find one that would fit within your budget. 
Just observing regular security tips can help in keeping you safe a great deal. 
4. Learn The Art of Self Defense
You can also take self-defense classes that would equip you with skills that would allow you to defend yourself properly in the event of an attack. There are many self-defense programs that would teach you basic skills that can save your life also. Learning self-defense skills would also make you more confident in other areas of your life. 
5. Get A Pepper Spray or Taser
Arming yourself with a pepper spray or taser can prove very helpful in the event of an attack. Pepper spraying your attacker can give you the room to escape. Using a taser can also prove very effective. Having these two things in your bag can go a long way in saving you someday. You can also go out with a long umbrella.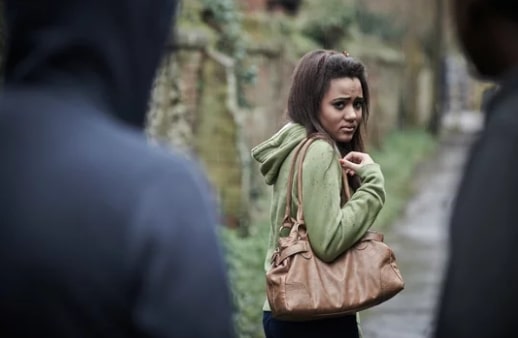 6. Avoid Suspicious Strangers
While it may be your nature to love helping people, avoiding strangers is an important safety tip. If you notice anyone calling out to you or approaching you, do well to avoid them by crossing the street or quickening your pace. This is especially important at night. 
7. Avoid Using Your Phone While Walking At Night
When walking on the road at night, make sure to keep your phone safely in your pockets. Avoid texting or making calls at this point. This is because texting or calling can be very distracting and you may not see anyone approaching you or have enough time to react. Your phone might also be snatched from you in the dark since it is the only thing in view. 
8. Always Lock Your Car Doors
When driving your car outside, it's vital to always lock your car doors at all times. Robbers often attack or smash-and-grab car owners stopped at traffic. Don't make it easier for them by simply leaving your doors unlocked.
9. Don't Show-off Expensive Items
Avoid showing off expensive personal items like your iPhone, purse, or jewelry when you're out walking. It can serve as an open invitation for robbers.
10. Use Safety Apps
There are some common safety apps in Nigeria, which you can use. These apps can share your location to loved ones if you are in danger, call an emergency number automatically, and even reach out to the police immediately. Some of these safety apps include UrSafe, bSafe and One Scream. Also, make sure your phone is fully charged before leaving the house, and your location is turned on.
ALSO READ: