Invisalign is a type of braces that makes use clear tray aligners. They are made from Invisalign, a form of plastic produced based on the molds of your mouth.
The clear tray aligners are a strong piece of plastic that puts pressure on specific parts of your teeth, which gradually moves them into a much better position. Invisalign are almost invisible, and won't be easily noticed when you smile.
If you need Invisalign, you should consult with your dentist. You might probably need braces if you have teeth that are too crowded, gappy, or protruding abnormally. The dentist will check your smile, your oral health, and take impressions of your mouth. Invisalign will then proceed to make their aligners, which will be uniquely custom fitted to your mouth. It would be best if you worked hand in hand with your dentist, as he will create a treatment plan that will help you achieve your desired results.
Invisalign uses a series of aligner trays that are replaced every one to two weeks. Each replacement tray will feel slightly different, as it's designed to continue shifting and moving your teeth. [1]
If you're using Invisalign, keep in mind that it uses a series of aligner trays, and it will be replaced every one to two weeks. Each aligner tray that is replaced will feel be a bit different, as they are designed to continue moving your teeth into the desired position.
Also, note that you will have to wear Invisalign for at least 20 hours a day. But, you can easily remove them when you want to eat, brush, or floss.
How long will you have to wear Invisalign braces?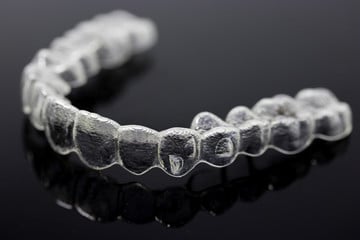 The period in which you have to wear Invisalign braces varies from person to person and is also dependent on some factors.
The following factors will determine how long you are going to leave your Invisalign on for:
Age of the patient
The severity of your condition
The health of your teeth, gums, and supporting bones
How well the patient follows the treatment plan
Genetics.
Invisalign Cost in Nigeria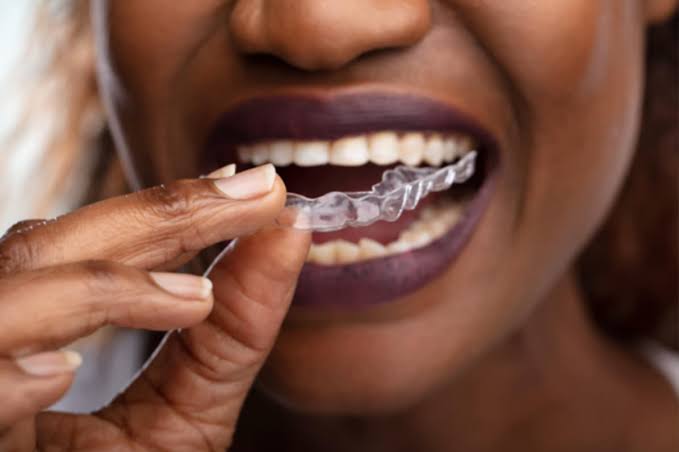 Invisalign braces are used by some big private hospitals in Nigeria for treatment. There are a few hospitals that offer Invisalign treatment in Nigeria. During my research for this article, I found out that Choice Dental, Abuja Clinics, and Smile 360 Dental Specialists in Lagos offer Invisalign treatment in Nigeria. [2]
So how much is Invisalign cost in Nigeria? According to the patients, the price of Invisalign in Nigeria ranges from 850,000 naira to 1,300,000 naira.
Bottom Line
Invisalign braces is an effective way to align your teeth. It had its advantages and disadvantages. Invisalign in Nigeria is rare, but offered by a few hospitals. Furthermore, Invisalign cost in Nigeria is very high.