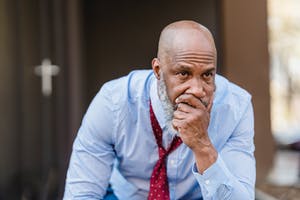 If you're experiencing hair loss, you've probably heard of minoxidil, also known as Rogaine. You may wonder if minoxidil, available over the counter in various strengths, could be an effective solution for your hair loss.
Here is everything you need to know about Minoxidil and the benefits of using minoxidil topical solution for beard and hair loss.
What is Minoxidil?
Minoxidil is a hair loss treatment available over-the-counter and approved by the Food and Drug Administration (FDA). It comes in foam or serum form and is useful for hair regrowth. Minoxidil promotes beard growth and treats hair thinning and baldness on the scalp. It revitalises and expands your hair follicles, promoting naturally thicker hair growth.
What is Minoxidil Topical Solution Used for?
Minoxidil 5% stimulates hair growth and delays the onset of baldness. The use of this product regularly enables follicular cells, resulting in increased hair growth and decreased hair loss. It works as a vasodilator, dilating blood vessels and opening potassium channels. More oxygen, blood, and nutrients can reach the follicle, resulting in faster growth.
Benefits of Minoxidil Topical Solution for Beard and Hair
Here are some benefits of using Minoxidil 5% topical solution:
1. Treatment of Male Pattern Baldness
Alopecia androgenic, or male pattern baldness, is the most common cause of hair loss in men. The National Library of Medicine (NLM) reports that more than half of all men over 50 experience male pattern baldness.
Medications such as minoxidil are effective for treating male pattern baldness. An earlier 2002 study discovered that using 5% topical minoxidil versus 2% topical minoxidil resulted in faster results and 45% more hair regrowth over 48 weeks
2. Increases Hair Thickness
In studies, minoxidil has also been shown to help awaken dormant hair follicles. In a topical application, the skin absorbs about 2% of the medicine (involving a low drug concentration). It promotes faster and thicker hair growth. It is available as a gel, foam, or solution.
3. Works as a Vasodilator
One of its main uses, also known as vasodilation, is to dilate blood vessels. Expanded blood vessels cause hair follicles to feed hair growth during the anagen phase. The treatment slows down hair loss, resulting in thicker and fuller hair.
4. Minoxidil For Beard Growth
Minoxidil promotes beard growth and treats hair thinning and baldness on the scalp. This may help your hair grow thicker by revitalising and increasing the size of your hair follicles. This may help your hair grow thicker and thicker by revitalising and expanding hair follicles.
Thai researchers looked into the use of minoxidil on the face. According to the study, Minoxidil serums can be applied to the face to encourage and enhance beard hair growth.
The side effects were minor, and minoxidil outperformed placebo in accelerating beard growth. You can try Man Matters' BeardMax 5% Minoxidil beard serum, which is one of the best patchy beard solutions that has been clinically proven and tested.
5. Helps Fix Patchy Beard
A minoxidil-based beard growth serum combined with a derma roller can help conceal patchy beards. The derma roller is equipped with tiny needles that promote blood circulation and beard growth.
Derma rolling helps to strengthen the growth cycle of your facial hair. Improved blood circulation results in increased oxygen and nutrient supply to the follicles. This helps your beard grow thick and healthy.
Conclusion
Minoxidil works as a vasodilator, increasing blood flow to the hair follicles. Hair growth is aided by increased blood flow. On the other hand, consistency is essential.
A missed dose or abrupt product discontinuation may impact blood flow and nutrient supply to the follicles. If you have any medical conditions, you should also see a doctor.
A proper dose, necessary precautions, and meticulous side effect monitoring provide critical benefits.