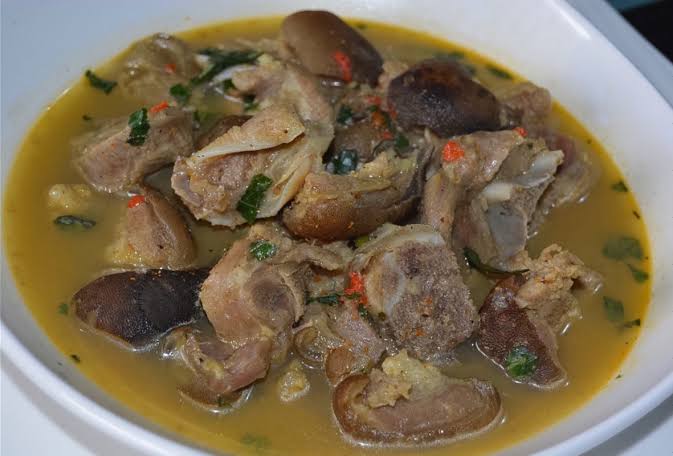 The rainy season in Nigeria is a special time. Special in the sense that it ushers in a few changes that would allow you to properly adapt to the cold weather. Wearing thick clothes that can allow you to withstand the cold becomes a norm, as regular, light clothes would not do any good. It is the same way that you have to be mindful of what you eat as well.
While wearing thick clothes would help to keep your body warm, the warmth may not spread to inside your body. So you need to eat foods that would keep you warm inside and make you feel more comfortable while it's cold outside.
In today's article, we will be looking at some foods that would go best for cold weather.
1. Hot Tea
There is nothing better than starting or ending a cold day with a cup of hot tea. Tea is medicinal and produces a relaxing effect. Drinking it also helps to clear up stuffed nostrils, allowing you to breathe better.
One good thing about hot tea is that it is easy to make, which makes it right for having as breakfast, as there is very minimal prep time. Another good thing about drinking hot tea is that you do not put on any calories. So, even if you are on a special diet, adding hot tea would not impact your routine in any way, especially when you take it plain without milk and sugar.
2. Akara 
It is no secret that Akara sellers are very much sought after during the rainy season, and that is not surprising at all. While Akara is good for any day and season, eating it during the cold weather makes it a bit more special.
This is because Akara is best enjoyed hot, and you would find that hot foods are better when the weather is cold. Another reason is that Akara can be quite spicy and what you need on a cold day is foods that are hot and spicy.
3. Pap (Akamu or Ogi)
To get the most out of Akara, pair it with pap, another food that is perfect for cold weather. Pap, a meal made from fermented corn, is always served hot, making it just right for when the weather is cold.
It is also called Akamu or Ogi in Nigeria.
You can choose to enjoy your pap anyhow you like, as long as you eat it while it is hot. You can choose to have it with akara, enjoy it alone, or along with any other food of your choice. Akamu is also rich in many nutrients and has many health benefits.
4. Pepper Soup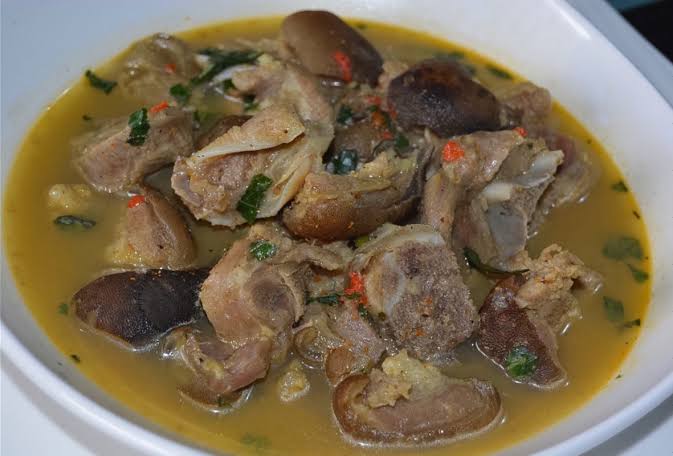 Pepper soup is another food you need when the weather is cold. It is hot, it is spicy, and it is nutritious. A lot of the ingredients used in making pepper soup have health benefits that your body could really use, especially during the rainy season.
Having a plate of pepper soup can help a great deal to keep you warm during a rainy day. You can make proteinous by adding catfish or goat meat.
5. Yam Porridge
Yam porridge is a very tasty yam recipe though it's eaten by many Nigerians. It is also called Asaro and is easy to prepare. 
Hot yam porridge can serve as a great food for the cold weather. It can also be prepared in a way that makes it very spicy and nutrient-dense. 
6. Suya
Suya is a traditional Nigerian smoked spiced meat skewer that is made with skewered beef, ram, or chicken.
Suya is known to be very spicy because of the peppers used on the meat. Hence, that makes it another perfect Nigerian food for the cold weather.
It is also highly nutritious and delicious.
7. Peppered snails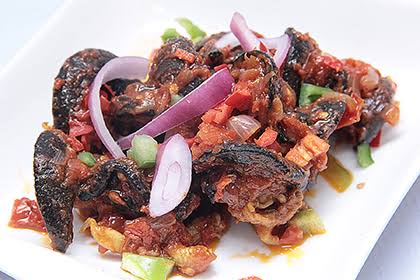 Snail meat is used to prepare a lot of delicacies in Nigeria. However, the spiciest one is peppered snails.
Peppered snail is food that is comprised of boiled snails stir-fried in onions, garlic, peppers, and other spices. It can serve as a fantastic finger food or appetizer that will definitely leave you licking your fingers! It is also very healthy, as snail meat is incredibly nutritious.
8. Corn and Pear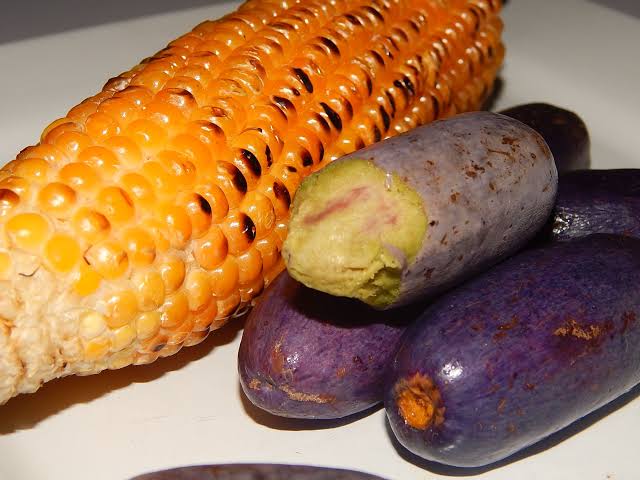 Eating corn and pear during the rainy season is a very common sight to behold here in Nigeria. The combination of corn and pear is the perfect snack for a cold evening. Eating boiled corn keeps you warm, and when you pair it with warm, salted pear, you get a whole satisfying treat.
9. Ata Dindin (Nigerian Pepper Sauce)
Ata dindin is a spicy Nigerian pepper sauce that is made with bell peppers, tomatoes, onions, ginger, garlic, and ginger. It is a hot peppery stew that is known for its fiery red, bold, and spicy flavor.
The sauce is often used as a condiment for rice, yams, plantains, and other Nigerian dishes. There are many variations of the recipe, but it typically involves sautéing onions and bell peppers in vegetable oil and then simmering them with tomatoes, spices, and chili peppers until a rich, fragrant sauce is formed.
10. Ukodo
Ukodo is a traditional Nigerian dish that originated from the Urhobo people of Nigeria. It is essentially a pottage or stew made with yam and unripe plantain, and it is cooked with a base of Nigerian pepper soup.
Other Nigerian foods you can eat for cold weather include Okpa, Dodo Ikire, custard, and fried plantains.
Conclusion
When thinking of foods to eat during cold weather, you should go for foods that are hot or spicy. Foods that would require some form of heating up or cooking. This means you should avoid eating cold foods.
YOU SHOULD ALSO READ: