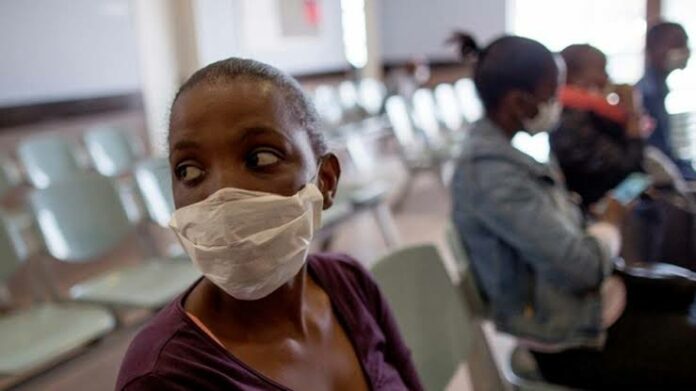 Over the years, recent investigations have demonstrated that the rising rate of tuberculosis and poverty in Nigeria has increased simultaneously. There is no doubt, however, that the relationship between poverty and tuberculosis is symbiotic, and that people living in poverty (PLIV) in the society have a higher risk of contracting the disease.
Statistics from the Copenhagen Consensus Center (CPC) reveals that every year around 245,000 Nigerians die from tuberculosis and about 590,000 new cases occur every year. Tuberculosis also accounts for more than 10% of the deaths in Nigeria. Poverty has a role to play in the increasing rate of tuberculosis in Nigeria given that tuberculosis thrives in conditions of hardship and can potentially worsen poverty. According to the World Bank, poverty is designated as a condition where an individual lives on one US dollar per day. The World Bank also explains that poverty encompasses vulnerability to shocks, and lack of opportunity and capabilities.
Globally, 80% of tuberculosis-related deaths that are reported arise from low- and middle-income countries (LMICs). The spread of tuberculosis in Nigeria is uneven and this is largely attributed to the widespread poverty in the country. Furthermore, tuberculosis is one of the diseases with the most expensive treatment regimen with the cost ranging from millions to billions of dollars in LMICs. In Nigeria, the lowest cost of treatment is still very expensive and relatively unaffordable to the poorest members of the society. Since PLIP -with less than 1 dollar per day- cannot afford the diagnosis and the treatment of the disease if infected, it can therefore, be argued that they cannot receive proper treatment of the disease. Tendencies that this will lead to further spread of the disease also exist, due to the prolonged delays and absence of treatment.  Lack of access to health, medical facilities, and proper nutrition also exposes PLIP to various kinds of health problems ranging from a weakened immune system to a poor state of health. As a result, they are highly susceptible to the disease. 
Furthermore, PLIP lack the basic life necessities and they face emotional instability through stigmatization and neglect by families, friends, and lovers. In order to counter this effect, they engage in excessive smoking to make them high in a bid to escape from the pain caused by such trauma. On the other hand, excessive smoking damages the mucous lining of the lungs and increases their susceptibility to other air-borne diseases.
Additionally, it has already been established that PLIP tend to live in overcrowded and poorly ventilated homes -which are common in places with high population density like Lagos. Thus, there lies a huge possibility that an individual can potentially infect his/her immediate family or the community at large, given their close proximity to each other. Due to these reasons, PLIP are indubitably at a higher risk of contracting the disease in Nigeria. To solve this crisis, adequate reforms and approaches for addressing the problem of poverty and tuberculosis must therefore be implemented at all levels.
Creating awareness on the high risk of transmission of tuberculosis and the enormous contribution of the disease to the increasing rate of poverty in the country is a step in the right direction. Also, the control strategy for the curative treatment of tuberculosis which was recommended by the WHO to fight against poverty must be readily promoted, expanded, adopted, and implemented in all poverty-tuberculosis affected areas in Nigeria.
On the other hand, affordable diagnostic and treatment alternatives of the disease should be provided at strategic locations in the country. An example is the Sputum Test: one of the least expensive methods of tuberculosis diagnosis. Nigeria should also draw on insights, interventions and lessons learnt from other countries such as India and South Africa in providing free medical access and diagnosis for victims of the disease in all government hospitals, primary and community health centers. 
If Nigeria is to witness any significant success in the fight against tuberculosis and poverty, a collective approach and an institutional response involving the government and all relevant stakeholders must be adopted and intensified, because there is no better time than now and nobody is safe until everybody is safe.
AUTHOR'S BIO:
Muili Abdulbasit Opeyemi is a student of Medicine at Ladoke Akintola University of technology.
REFERENCES
World Health Organization (2021), Tuberculosis,

www.who.int/news/factsheet/detail/tuberculosis

.

Olivia Oxlade and Megan Murray (2012), "Tuberculosis and Poverty: why are the poor at greater risk in India", (PMC), (Google Scholar).

Copenhagen consensus center (2015) ,Nigeria perspective: tuberculosis,

www.copenhagenconsesuscenter.com

TB alerts, TB and Poverty,

www.tbalert.org