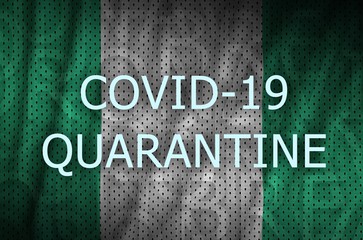 As of the 25th of March, 2020, the total number of confirmed coronavirus disease in Nigeria has risen to 46 – a huge jump from the first case confirmed on the 28th of February 2020.
The coronavirus first originated in China and has since spread to 15 countries with Italy having the highest number of casualties and currently in a huge battle with the virus. China, as of the 19th of March, 2020, has not recorded any new case of the virus and those infected with the virus are beginning to respond to treatment.
While the federal government has placed restrictions on large social gatherings and banned international travels into the country to prevent the rapid spread of the virus, the coronavirus is unfortunately still spreading in the country, albeit slowly at the moment.
As such, you might want to learn how to keep yourself safe during this period. There are many things you can do to prevent coronavirus in Nigeria. Social distancing has been found to be one of the most effective prevention tools against the coronavirus, and you can see just why when you understand how the virus is transmitted from infected persons to healthy people.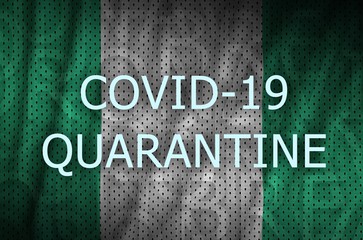 How the coronavirus spreads
The coronavirus causes infections of the nose, throat and lungs in humans. As such, they are mostly transmitted from one person to another through the product coming out from these three respiratory organs. The virus is mostly spread from an infected person through:
Respiratory droplets when an infected person sneezes or coughs

Having close and prolonged contact such as handshakes, touches, hugs etc. with an infected person

Touching something such as banknotes, handrails, etc. with the virus on it and then touching your mouth, nose or eyes with the same unwashed hands.
NCDC Guidelines for Preventing the Spread of Coronavirus in Nigeria
Social distancing
Social distancing remains one of the best ways to keep yourself safe from the coronavirus. The coronavirus cannot travel very far in the air since respiratory droplets containing the virus are often too heavy to remain in the air for very long periods.
As such, maintaining a distance of 6 ft or more when you are with other people can help keep you safe from breathing in their own respiratory droplets. It is often very hard to maintain such distances in public gatherings or in large crowds such as church services, sports centers.
You may want to avoid going to such crowded places and if you must go to the market, ensure you do so once in a while or when it is only necessary.
Self-isolation and self-monitoring
Self-monitoring and isolation are important. Both instances will ensure you don't give the virus to other people around if you have become infected. As such, if you have been recently exposed to victims of the coronavirus or have returned into the country, you might want to self-monitor yourself and isolate yourself for a period of 14 days. The virus can stay in the human body for a period of 14 days without the individual showing any symptoms of the disease. They can transmit the virus even during that silent period.
As such, if you have recently returned into the country or visited an area where a victim of the virus has been, you might want to self-monitor for a period of 14 days. Watch out for signs of the disease such as fever, coughs, chest pains and difficulty in breathing. Report any symptom to the appropriate health authority.
Also, you may want to suspend visits to friends or family who may have just returned from a trip either from outside the country or from other states, especially Lagos and Abuja state. Let them self-quarantine for a period of 14 days, and if they remain healthy, then you can pay them a visit. This way, you won't run any risk of contracting the virus during its incubation period.
Proper hygiene and Handwashing
Proper hygiene can help you stay safe from a host of infections, and the coronavirus is no different.
With proper hygiene, you can keep yourself and family members safe from the virus. This often involves washing your hands constantly. If you handle banknotes regularly or move around in the market a lot, you should ensure you wash your hands at regular intervals during the day.
If you cannot move about with soap and water, then you might want to opt for a hand sanitizer. Hand sanitizers are alcohol-based liquids that can kill the coronavirus. When you use them, you can easily destroy the virus before it gets into your system.
Avoid touching your face as much as possible. People who have been infected can easily touch their face. When they do, they get the virus on their hands, and when you shake them, you can easily get the virus on your own palms which can get into your system when you touch your face.
In addition to maintaining proper hygiene, you should avoid physical contact with others as much as possible, especially when such contact involves your hands.
Wearing a protective mask
It is not recommended that you wear a face mask if you have not been infected with the virus. Face masks for one can give you a false sense of protection and make you touch your face regularly either to adjust it or to remove it. This can increase your chances of getting infected.
Another reason why facial masks are only recommended for infected persons is that it helps prevent their respiratory droplets from escaping into the air for others to breathe in. If you are infected or not sure but coughs or sneezes regularly, you may want to bend your hand at the elbows and use it to cover your nose when you are sneezing or get a handkerchief to cover your face.
There is currently no cure for the coronavirus. Prevention is currently the safest thing you can practice. Follow the above guidelines for preventing coronavirus to keep yourself and your family safe.
NCDC Guidelines for Preventing Coronavirus in Nigeria During Mass Gatherings.
1. Use the gathering to spread and reemphasize the message on proper hand and respiratory hygiene and staying safe.
2. Make sure there is a provision of handwashing facilities including running water, soap or alcohol-based hand sanitizer
3. People who exhibit symptoms such as cough and fever should NOT BE ALLOWED into any public gathering. Arrangements should be made to check this on the entry of the location.
4. Organizers should ensure that they are people who will be responsible for cleaning and disinfecting communal places such as ablution areas, all floors, toilets and surfaces like door handles, chairs and church benches with disinfectant or soap
5. Organizers should ensure there is a provision of proper waste management facilities such as closed trash can so that people dispose of tissue and other waste properly
6. Organizers of any religious ceremony should review practices that put their congregation members at risk of the COVID-19 virus. These practices include sharing a communal cup, receiving the holy communion on the tongue, shaking hands.
The following facilities should be in place in any mass gatherings in Nigeria:
1. Room with proper ventilation and adequate air circulation.
2. Handwashing facilities – running water with soap or hand sanitizer
3. Waste management facilities
4. Health personnel on the entry of the premises to detect fever and respond to emergencies
5. Adequate resources to disinfect after the event.
To get accurate information about COVID-19 in Nigeria, please use the following channels:
NCDC Toll-free number: 080097000010

SMS: 08099555577

WhatsApp: 08087110819

Website: www.ncdc.gov.ng

Social Media Platforms: @NCDCgov on Twitter and Facebook.